The BATLOGGER Connect service¶
Register to BATLOGGER Connect¶
As a customer of ELEKON, you just register once to the BATLOGGER Connect service. From your customer account you then can manage all your BATLOGGER devices from one single place.
The BATLOGGER Connect service provides you with the following functionality:

Overview on your BATLOGGER "fleet" to get quick information on the operating status on all your devices in the field.
Remotely manage status and settings for individual BATLOGGERs.
Get efficient access to the recordings of your BATLOGGERs using the BATLOGGER Cloud Storage service.
Please follow the steps below:
Use a web browser and visit

https

:

//

cloud

.

batlogger

.

com

/

register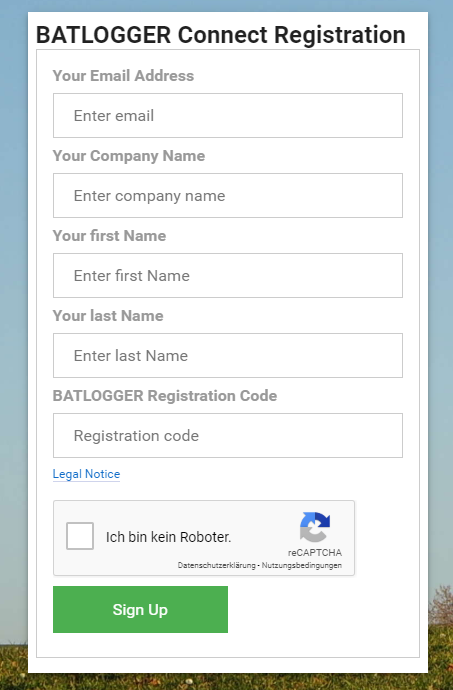 Enter your details and your BATLOGGER registration code.

Please verify your email address carefully. This address will be used to identify you in the system and send you back your registration information.

The BATLOGGER registration code can be found on the serial number sticker of your BATLOGGER devices (the registration address is mentioned there, too). It does not matter which device you use for initial registration. The second device (and all further devices) will be registered later directly within your customer account.

Finish your registration by clicking "Sign Up". You will get a confirmation, if the registration request was successfully send to BATLOGGER Connect. If you get an error message, please verify your input data and try again.
The registration will be manually checked by BATLOGGER Connect service personnel. So allow some time until you get an answer on it.
When your registration is successfully verified, you will receive an email with a link to set your password to the service.
After having set your password, you are directed to the overview page of your BATLOGGER Connect account.
Login to BATLOGGER Connect¶
To access BATLOGGER Connect later on, just use the address (please note the https) in front of the address!
Login with the email you used in the registration process and your password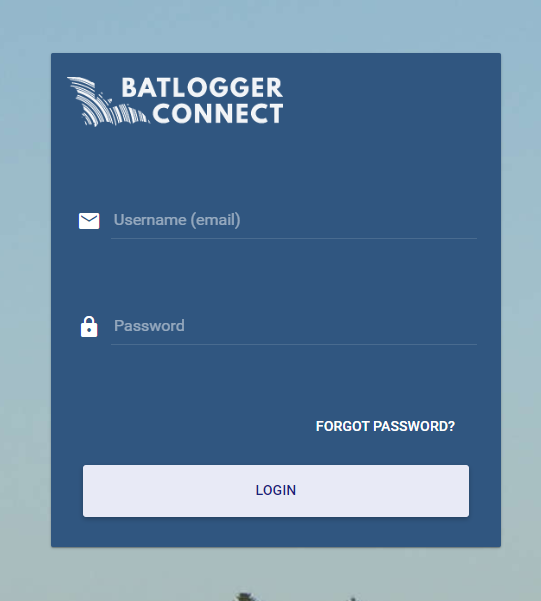 The landing page looks like this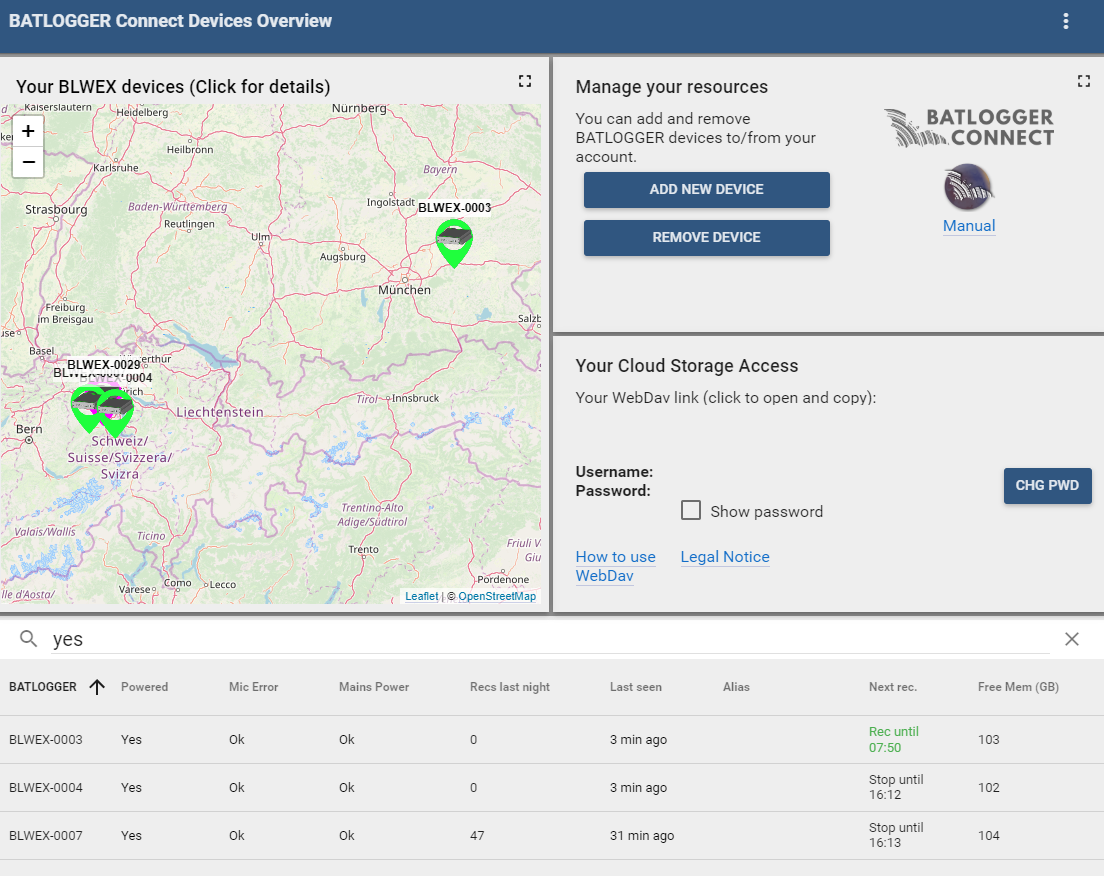 By using ADD NEW DEVICE you can register now additional devices to your account. Again, use the registration number on the sticker of the BATLOGGER device. The registration of additional devices is fully automated, so the should be available right after registration.
By clicking on the device row in the device table, you enter the details page of an individual BATLOGGER device. You can see the status and you can handle the settings from here.
Use the "SETTINGS" button to modify settings. In order to be able to modify settings, the BATLOGGER needs to be switched on and connected to the BATLOGGER Connect service.